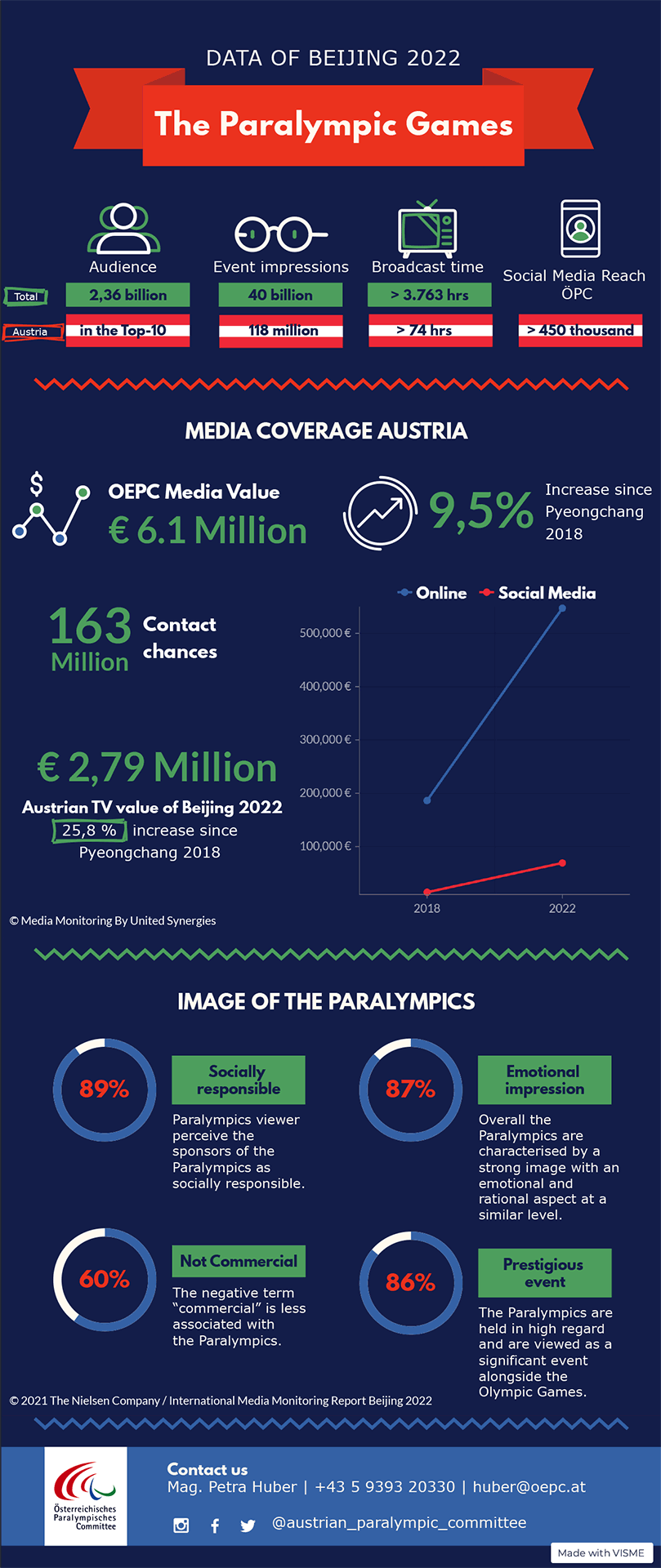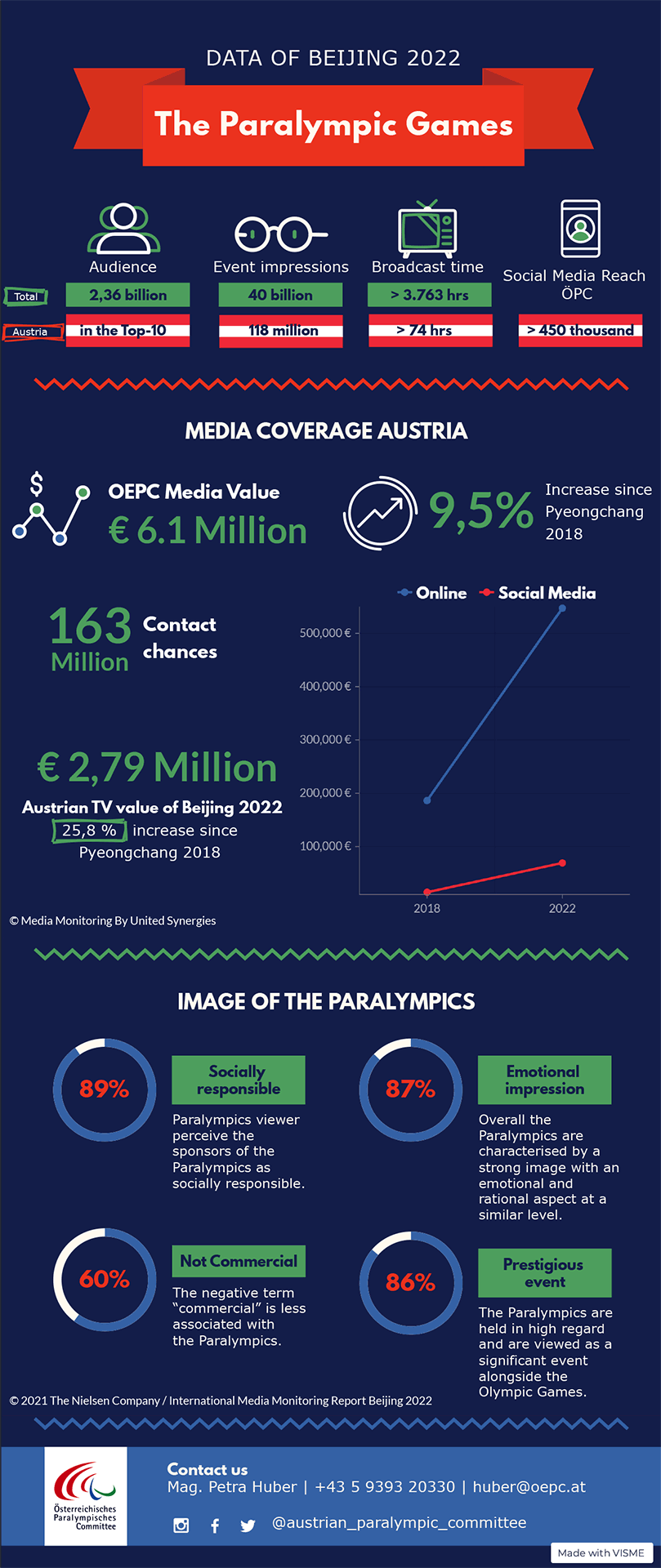 Be Part of it
Benefit from the positive image and the high media impact of the Paralympics, the third largest sports event in the world, and become a partner of the Austrian Paralympic Committee and the Austrian Paralympic Team PARIS 2024, it pays off!
The Paralympics brand creates positive and emotional associations: inspiration, fairness, extraordinary achievements, enthusiasm, uniqueness, equality, respect, courage, tolerance
Sponsors benefit from the positive image of the Paralympics and are perceived as 'likeable'
Strong response and interest in the Paralympic sport among the millennials
Money-can't-buy experiences – exclusive events
We offer our partners attractive opportunities to make the sponsorship tangible through unique experiences for employees, customers and partners. This leads to positive associations with the company or the brand and to an emotional attachment of all participants, as well as to a positive influence on the purchase decision.
The options are endless – it's simply a matter of choosing one!
Events leading up to the Paralympics:
Presentation of the Official Collection for the Austrian Paralympic Team
Farewell gala dinner with the Austrian Paralympic Team
Welcome reception with the Austrian Paralympic team at the airport in Vienna after the Paralympics
Events during the Paralympics:
Partner of the Austrian Hospitality Houses
​Exclusive evening entertaining as the host in the Austrian Hospitality House
"Behind-the-Scenes Tour" in the Paralympic village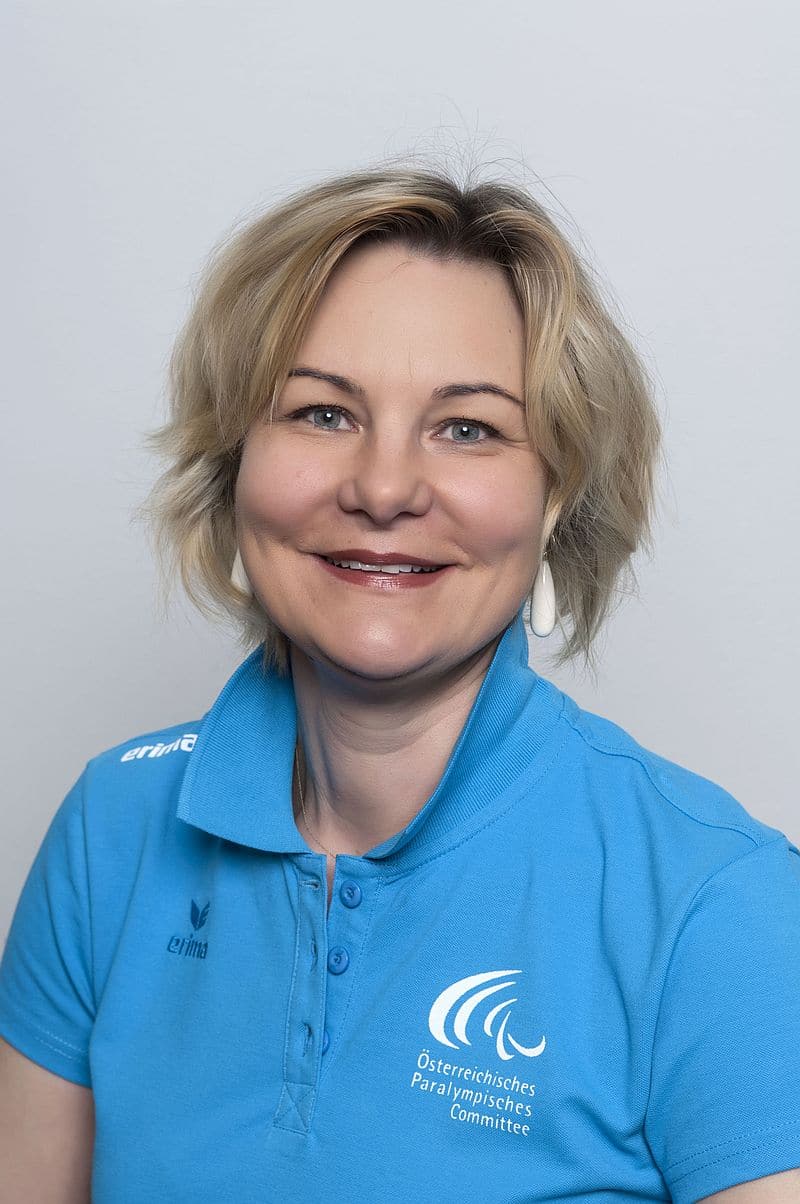 Contact
Mag.a Petra Huber
Austrian Paralympic Committee
Clemens-Holzmeister-Straße 6
1100 Vienna
Telephone: +43/5 9393/20333
E-Mail: huber@oepc.at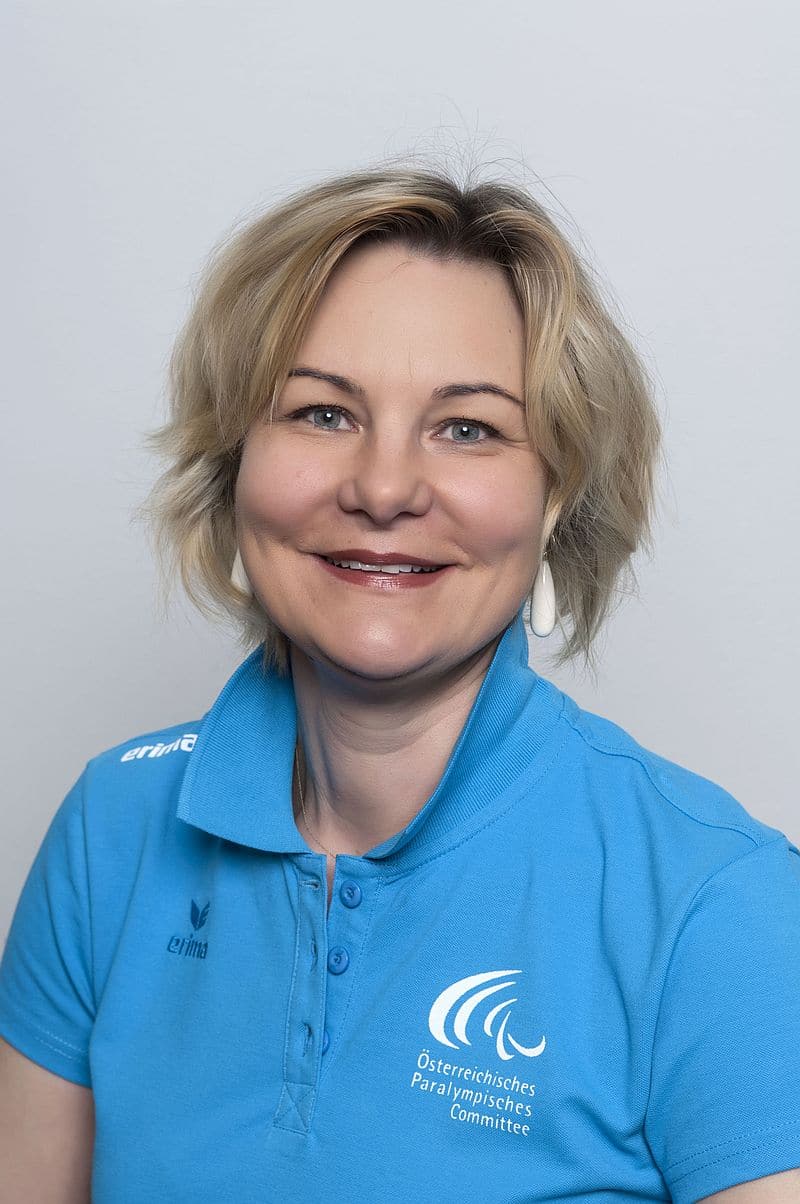 Contact
Mag.a Petra Huber
Austrian Paralympic Committee
Clemens-Holzmeister-Straße 6
1100 Vienna
Telephone: +43/5 9393/20333
E-Mail: huber@oepc.at
Office
Clemens-Holzmeister-Straße 6
1100 Wien