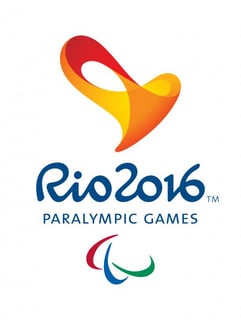 07 – 18 September 2016
RIO DE JANEIRO/
BRASIL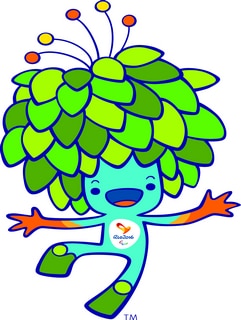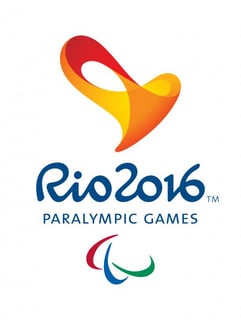 07 – 18 September 2016
RIO DE JANEIRO/
BRASIL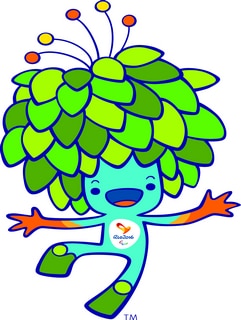 4.328 athlets (1.671 woman/2.657 men) from 159 countrys
5.000 Media representatives
Canoe & Triathlon Paralympic disciplines for the first time
15,000 volunteers from 119 countries and 3,000 employees
220 world and 432 paralympic records were broken
Medal count Austria:
28 Austrian athletes (6 women and 22 men)
Medal count: 9 medals (1 gold, 4 silver and 4 bronze)
Nation ranking: 49th place
Chef de Mission for Austria:
4,328 athletes from 159 nations competed from September 7th – 18th 2016 in Rio
de Janeiro in: Archery, Athletics, Boccia, Canoeing, Cycling, Equestrian, Soccer
5-a-side, Soccer 7-a-side, Goalball, Judo, Weightlifting, Rowing, Sailing,
Shooting, Sitting Volleyball, Swimming, Table Tennis, Triathlon, Wheelchair
Basketball, Wheelchair Fencing, Wheelchair Rugby and Wheelchair Tennis.
Austria was represented in Cycling, Track and Field, Rowing, Table Tennis,
Equestrian, Wheelchair Tennis, Swimming, Sailing and Canoeing.
The XV Summer Paralympics were once again a real spectator magnet and as a
result over 2.1 million spectators followed the games live on site. This makes Rio
the second largest game in terms of tickets sold after London 2012, where 2.7
million spectators watched the Games live. However, a record number of TV
viewers attended the Games. Around 5,000 media representatives covered the
Paralympics in Rio de Janeiro for 12 days, during which 220 world and 432
Paralympic records were broken.
In front of almost 80,000 spectators, cyclist and flag bearer Wolfgang Eibeck led
Paralympic Team Austria at the opening ceremony, which was held under the
motto "The heart has no limits. Everybody has a heart", into the legendary
Maracana Stadium. At the closing ceremony, the rider, as well as gold, and silver
medalist, Pepo Puch had the pleasure of being the flag bearer, also in the soldout
Maracana Stadium.
The 28 athletes of Paralympic Team Austria could take home 9 medals (1x gold,
4x silver and 4x bronze) and finished 49th in the medal table.
The most successful Austrian athlete was rider and medal guarantor Pepo Puch
with one gold medal and one silver medal.
The 28 athletes, who brought home a total of nine medals, and their assistants
were welcomed to the airfield by ÖPC President Maria Rauch-Kallat. The team
was also welcomed by, among others, Sports Minister Hans Peter Doskozil,
Deputy Chairman of AUVA Wolfgang Birbamer, Vice President of WKO Mag.
Jürgen Roth and ÖBSV President Brigitte Jank.
Media value & key figures for the Paralympics RIO 2016:
Media value ÖPC: € 7,025,215
Contact opportunities: 280,801,552
Television/ORF:
51 hours on ORF1, ORF2 and ORF Sport+, including 7.5 hours of LIVE coverage.
The reach of 1 million viewers was clearly exceeded several times!
Print media:
1,133 print articles, of which 530 articles during the Paralympics.
Courier supplement – 12-page KURIER-Extra on the topic "Paralympics RIO 2016" was published with a circulation of 184,000 copies
Online articles:
1,763 online articles on the Paralympics "RIO 2016"
ÖPC website:
News articles are published several times a week, during the Paralympics there are several articles daily
Paralympic Newsletter is sent at least 2x per month to about 2,600 subscribers – daily during the Paralympics
Access figures during RIO 2016:
Total users: 10,279 people
up to 3.900 hits per news article
Page views: 34,708
Social media reach during RIO 2016 – Facebook:
Post reach: 364,638 people, an average of 20,300 people per day
Video views: 8,700 views, an average of 485 per day
Interactions: 14,029 from users, an average of 779 interactions per day
For more information, visit: https://www.paralympic.org/rio-2016
No Results Found
The page you requested could not be found. Try refining your search, or use the navigation above to locate the post.
*was in the Paralympic program for the last time at the Paralympics RIO 2016
Office
Clemens-Holzmeister-Straße 6
1100 Wien