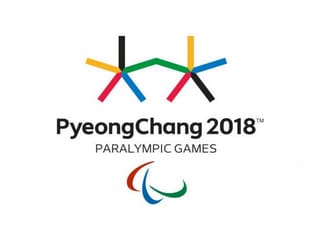 MARCH 09-18, 2018
PYEONGCHANG/SOUTH KOREA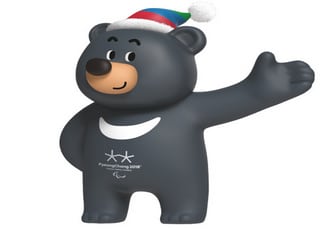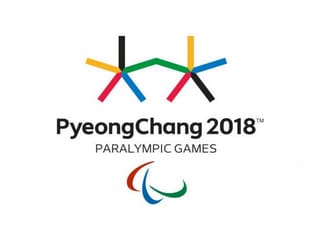 MARCH 09-18, 2018
PYEONGCHANG/
SOUTH KOREA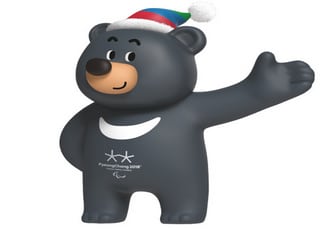 563 athletes (133 women/430 men) from 49 countries
810 media representatives
Number of medals Austria:
15 Austrian athletes (3 women and 12 men)
Medal count: 7 medals (2 silver and 5 bronze)
Nations ranking: 22nd place
 Chef de Mission for Austria:
Slogan:
"Passion. Connected" expresses PyeongChang's vision to extend the excitement for and participation in winter sports to a wider audience across Asia and to open new horizons for winter sports and the Winter Games.
563 athletes from 49 nations participated in PyeongChang from 09 – 18 March 2018 in the sports: alpine skiing, biathlon, cross-country skiing, ice hockey, snowboarding and wheelchair curling. Austria competed in the sports of alpine skiing, cross-country skiing and snowboarding.
The XII. Winter Paralympics provided a new spectator record. A total of 343,000 tickets were sold for the 80 competitions. In Sochi 2014, 316,200 fans had come. In addition, 810 accredited media representatives reported from the Paralympics in PyeongChang.
The Paralympic Team Austria was led into the stadium at the opening ceremony by flag bearer Claudia Lösch, the most successful starter in the team with 7 Paralympic medals and 3 participations so far. At the closing ceremony, this honor was bestowed on snowboarder Patrick Mayrhofer, silver medal winner in the banked slalom.
The 15-member red-white-red team won 7 medals (2x silver, 5x bronze) and ranked 22nd in the medal table. In Sochi four years ago, the Austrian disabled athletes had won 11 medals (2x gold, 5x silver, 4x bronze).
The most successful Austrian athlete was skier Claudia Lösch with one silver medal and one bronze medal. Youngest Austrian athlete was cross-country skier Carina Edlinger with 19 years and oldest athlete was veteran Gernot Morgenfurt with 53 years.
The XIII Paralympic Winter Games will be held in Beijing (CHN) in 2022. During the Closing Ceremony the Paralympic Flag was officially handed over.
The successful Paralympic Team Austria was duly welcomed at Vienna Airport. ÖPC President Maria Rauch-Kallat, Federal Chancellor Sebastian Kurz, Vice Chancellor and Minister of Sport Heinz-Christian Strache, Minister of Social Affairs Beate Hartinger-Klein, Lower Austria's Sports Provincial Councilor Petra Bohuslav, ÖOC President Karl Stoss, BSO President Rudolf Hundstorfer, Ambassador of the Republic of Korea Shin Dong-ik and Deputy Chairman of AUVA Friedrich Pöltl welcomed the athletes directly at the airfield.
From the tarmac they went to the reception in the VIP terminal, where family, friends and fans were already waiting for the team.
The Austrian Paralympic Committee awarded a total of 32,000 euros in medal prizes. For silver there were 6,000 euros each, bronze was endowed with 4,000 euros.
Media value & key figures for the PYEONGCHANG 2018 Paralympics:
Media value ÖPC: € 5,623,476
Contact opportunities: 151,987,621
Television/ORF:
65 hours on ORF1, ORF2 and ORF Sport+, including 6 hours of LIVE coverage.
The reach of 1 million viewers was clearly exceeded several times!
Print media:
636 print articles
Courier supplement – 8-page KURIER-Extra on the topic "Paralympics PYEONGCHANG 2018" was published with a circulation of 184,000 copies
Online articles:
213 online articles about the Paralympics "PYEONGCHANG 2018"
ÖPC website:
News articles are published several times a week, during the Paralympics there are several articles every day
Paralympic Newsletter is sent at least 2x per month to about 2,600 subscribers – daily during the Paralympics
Access numbers during PYEONGCHANG 2018:
Total users: 12,432 people
up to 3,400 hits per news article
Page views: 36,373
Social media reach during PYEONGCHANG 2018 – Facebook:
Post reach: 414,100 people, averaging 23,000 people per day
Video views: 27,100 views, an average of 1,500 per day
Interactions: 30,900 interactions from users, an average of 1,700 interactions per day
For more information, visit: https://www.paralympic.org/pyeongchang-2018
Office
Adalbert-Stifter-Straße 65
1200 Wien