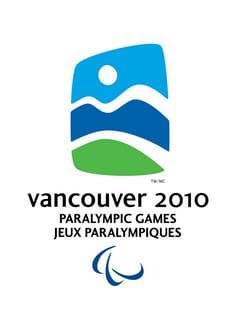 MARCH 12 – 21, 2010
VANCOUVER/CANADA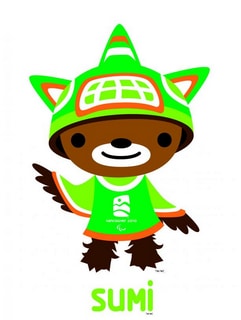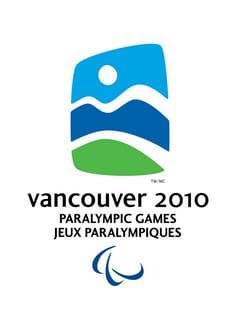 MARCH 12 – 21, 2010
VANCOUVER/
CANADA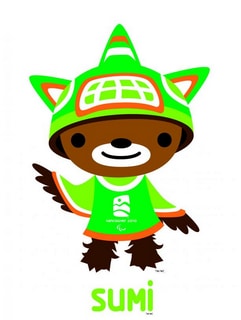 502 athletes (121 women/381 men) from 44 countries
1.200 media representatives
Number of medals Austria: 
19 Austrian athletes (3 women and 16 men)
Medal count: 11 medals (3 gold, 4 silver and 4 bronze)
Nations ranking: 7th place
Chef de Mission for Austria:
Slogan:
"With Glowing Hearts" / "Des Plus Brillants Exploits"
502 athletes from 44 nations competed from March 12 – 21, 2010 in Vancouver in the sports: Alpine Skiing, Biathlon, Cross Country Skiing, Ice Hockey and Wheelchair Curling. Austria was represented in the sports: biathlon, cross-country skiing and alpine skiing.
The ice hockey and wheelchair curling events were held in Vancouver, the alpine skiing races took place in Whistler Creekside and the biathlon and cross-country skiing competitions in Whistler Paralympic Park.
1,200 media representatives reported directly from Vancouver and 230,000 spectators followed the competitions live on site.
The theme of the opening ceremony was "One inspires many" and took place at BC Place Stadium in Vancouver, which was sold out with 60,000 spectators. Skier Robert Meusburger led the Paralympic Team Austria into the stadium as flag bearer.
The closing ceremony took place at the Whistler Village Stroll, where a big fireworks display was the final highlight. Skier Claudia Lösch acted as flag bearer.
The 19-member Paralympic Team Austria took home 11 medals (3 gold, 4 silver, 7 bronze) and finished in 7th place overall in the national rankings. A very pleasing result in view of the increasingly tougher international competition!
The most successful Austrian athlete was skier Claudia Lösch with a total of 4 medals (2x gold, 1x silver and 1x bronze).
The X Paralympic Winter Games in Vancouver were a perfectly organized event that will remain unforgettable for all involved. Especially the medal winners!
See you in Sochi 2014 was the final greeting when the Paralympic flag and flame were officially handed over.
Media value & key figures for the Paralympics VANCOUVER 2010:
Television/ORF:
Daily coverage of approximately 30 minutes on ORF.
Detailed summary of the opening ceremony
Follow-up report of 1 hour after the Paralympics on ORF.
Print media:
Online articles:
More than 110 online articles during the Paralympics "VANCOUVER 2010".
ÖPC website:
News articles are published several times a week, during the Paralympics there are several articles daily
Paralympic Newsletter will be sent to our subscribers at least 2x per month – during the Paralympics every day
Further information at: https://www.paralympic.org/vancouver-2010
Office
Adalbert-Stifter-Straße 65
1200 Wien