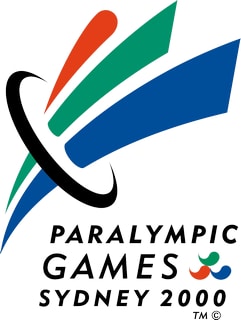 18TH – 29TH OCTOBER 2000
SYDNEY / AUSTRALIA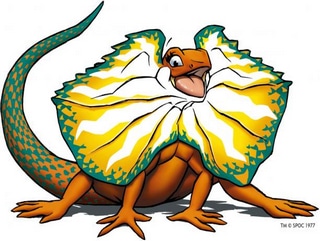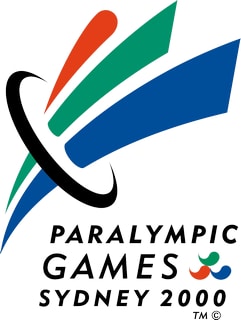 18TH – 29TH OCTOBER 2000
SYDNEY / AUSTRALIA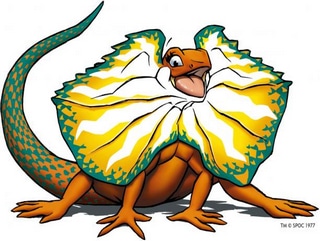 3,871 athletes (988 women/2,883 men) from 123 countries
2,300 media representatives
Wheelchair rugby for the first time as a Paralympic discipline
Medal count Austria:
52 Austrian athletes (5 women and 47 men)
15 medals (2 gold, 7 silver and 6 bronze)
National ranking: 39th place
Chef de Mission for Austria:
3,871 athletes from 123 nations competed in Sydney from October 18 – 29, 2000 in the following sports: bocce, archery, soccer 7-a-side, weightlifting, goalball, judo, track and field, cycling, equestrian sports, wheelchair basketball, wheelchair fencing, wheelchair rugby, wheelchair tennis, shooting, swimming, sailing, sitting volleyball and table tennis. Austria competed in bocce, archery, weightlifting, judo, track and field, cycling, equestrian sports, shooting, swimming, wheelchair tennis and table tennis.
The XI Summer Paralympics brought what many athletes with disabilities have been waiting for a long time. For about 3 weeks their performances were in the media. Especially the print media reported the events in detail for the first time. Even the press conferences in Linz and Vienna were well received. Since Sydney, the Paralympics have been a household name. Now we know that they really are games of Olympic standard. A total of 1.6 million tickets were sold for the 550 competitions, during which more than 300 world and Paralympic records were broken. In addition, 2,300 accredited media representatives covered the Paralympics in Sydney.
Austrian athletes with disabilities played a major role in attracting media attention with their performances. The 52-strong red-white-red team won 15 medals (2 gold, 7 silver and 6 bronze). Competently supported by 31 coaches, the team was able to take 39th place in the medal standings among 123 nations. No wonder that Austria's media communicated this great performance to their viewers, listeners and readers.
The most successful Austrian athletes were cyclist Wolfgang Eibeck and track and field athlete Andrea Scherney with 2 silver medals each.
The Australians organized the most perfect Games and were the friendliest hosts. The enthusiasm was not limited to Sydney. The whole country took part. About 4 million Australians watched the grandiose opening ceremony on television. 100,000 paying guests were present live in the stadium. Almost all the competitions attracted great public interest. The swimming events were attended by more Australians than at the Olympic Games. Final competitions in popular sports (e.g. wheelchair basketball) were sold out.
That the Australian media made the Paralympics a national event of the first order should be noted here only for the sake of order. This attitude was probably contagious and attracted the attention of the media around the globe.
The Austrian Paralympic Committee would like to thank the Austrian media for their contributions. Not only have they promoted elite sports for the disabled at its highest level, but they have proven to our patrons and sponsors that it makes sense to be active in this arena.
Further information at: https://www.paralympic.org/sydney-2000
Medal table Paralympics SYDNEY 2000
| | | |
| --- | --- | --- |
| Judo | | |
| Walter Hanl | up to 100kg | Gold |
| Athletics | | |
| Wolfgang Dubin | Bullet, F36 | Gold |
| Christoph Etzlstorfer | Marathon, T52 | Silver |
| Christoph Etzlstorfer | 1500m, T52 | Bronze |
| Thomas Geierspichler | Marathon, T52 | Bronze |
| Willibald Monschein | Discus, F11 | Bronze |
| Willibald Monschein | Sphere, F11 | Bronze |
| Andrea Scherney | Bullet, F44 | Silver |
| Andrea Scherney | Javelin, F44 | Silver |
| Evelyn Schmied-Wadda | Bullet, F52-54 | Bronze |
| Cycling | | |
| Wolfgang Eibeck | 1000m time trial track, LC1 | Silver |
| Wolfgang Eibeck | 4000m Pursuit Track, LC1 | Silver |
| Shoot | | |
| Hubert Aufschnaiter | Air Pistol, SH1 | Bronze |
| Swim | | |
| Thomas Rosenberger | 50m breaststroke, SB3 | Silver |
| Table tennis | | |
| Stanislaw Fraczyk | Individual Class 9 | Silver |
All results Paralympics SYDNEY 2000
Bocci
Franz Aigner
Mixed Team, BC1-BC2
Quarterfinals
Franz Aigner
Mixed Singles, BC2
Round of 16
Ludwig Egger
Mixed Team, BC1-BC2
Quarterfinals
Ludwig Egger
Mixed Singles, BC1
Prelims
Harald Grossmayer
Mixed Team, BC1
Quarterfinals
Harald Grossmayer
Mixed Singles, BC1
Prelims
Hubert Steirer
Mixed Team, BC1-BC2
Quarterfinals
Hubert Steirer
Mixed Singles, BC2
Prelims
Archery
Erich Prossliner
Single, standing
24.
Weightlifting
Werner Friedl
over 100kg
6.
Judo
Walter Hanl
Bullet, F36
1.
Athletics
Wolfgang Dubin
Bullet, F36
1.
Wolfgang Dubin
Discus, F36
4.
Bernhard Eitzinger
Bullet, F35
6.
Bernhard Eitzinger
Discus, F35
7.
Bernhard Eitzinger
Spear, F35
8.
Christoph Etzlstorfer
Marathon, T52
2.
Christoph Etzlstorfer
1500m, T52
3.
Christoph Etzlstorfer
5000m, T52
4.
Klaus Felser
100m, T46
6.
Klaus Felser
200m, T46
6.
Gottfried Ferchl
Marathon, T54
31.
Thomas Geierspichler
Marathon, T52
3.
Thomas Geierspichler
1500m, T52
6.
Thomas Geierspichler
5000m, T552
8.
Thomas Geierspichler
800m, T52
12.
Eva Gruber
200m, T12
6.
Eva Gruber
100m, T12
11.
Bil Marinkovic
Javelin, F12
5.
Bil Marinkovic
5 fight, P12
6.
Bil Marinkovic
Discus, F12
9.
Bil Marinkovic
100m, T12
15.
Hubert Martin
Marathon, T46
9.
Roland Mitterlehner
Sphere, F12
7.
Roland Mitterlehner
Discus, F12
10.
Willibald Monschein
Discus, F11
3.
Willibald Monschein
Sphere, F11
3.
Andrea Scherney
Bullet, F44
2.
Andrea Scherney
Javelin, F44
2.
Andrea Scherney
100m, T44
5.
Andrea Scherney
Discus, F46
10.
Dietmar Schmee
Bullet, F44
4.
Evelyn Schmied-Wadda
Bullet, F52-54
3.
Evelyn Schmied-Wadda
Discus, F51-54
4.
Evelyn Schmied-Wadda
Javelin, F52-F54
4.
Johann Seidl
Bullet, F37
6.
Johann Seidl
Javelin, F37
11.
Georg Tischler
Bullet, F54
5.
Georg Tischler
Discus, F54
7.
Georg Tischler
Javelin, F54
8.
Peter Zsifkovits
Marathon, T46
7.
Cycling
Roland Dornauer
TandemOpen
13.
Wolfgang Eibeck
1000m time trial track, LC1
2.
Wolfgang Eibeck
4000m Pursuit Track, LC1
2.
Wolfgang Eibeck
Street Mixed, LC1
5.
Wolfgang Eibeck
Olympic Team Sprint Mixed, LC1-3
5.
Franz Engleder
TandemOpen
11.
Alfred Kaiblinger
Olympic Team Sprint Mixed, LC1-3
5.
Alfred Kaiblinger
1000m time trial track, LC2
11.
Alfred Kaiblinger

4000m tracking